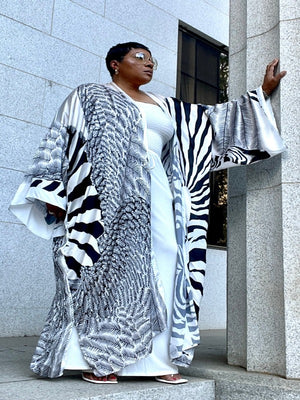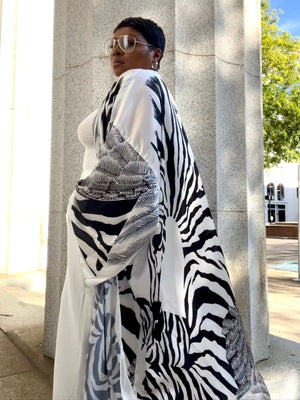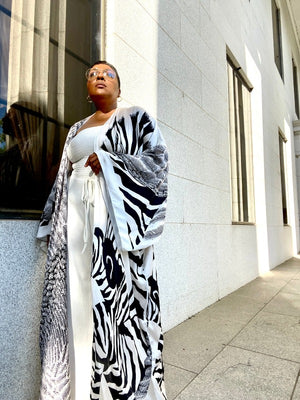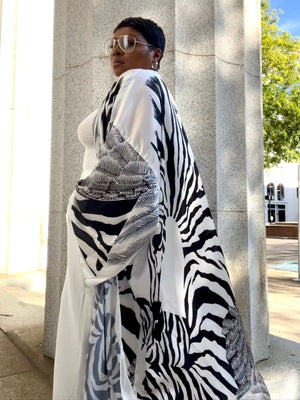 LIBRE Zebra Print | Maxi Kimono
Rich Auntie Vibes!
Libre, is an oversized zebra print maxi kimono that is sure to be the new rave amonst kimono lovers! Fashioned with extravagant length and poly-silk like fabric that creates a fabulously rich look when in motion. With a bold blck and white grand zebra print, that pairs well with black, white, cream, or any pop of color. Designed with traditional exaggerated kimono sleeves; adding even more drama to this luxurious kimono. 
Model & Add'l Libre Zebra Print Maxi Kimono Details
Model height: 5'6
Model measurements: 36-36-40
Fabric type: Polyester 
Kimono fit up to a size 3X comfortably 
Care recommendations: Hand wash cold / No bleach / Iron, using iron fabric heat recommendations
Tall girl friendly; recommended for heights of 5'6 or taller (if shorter, alterations are necessary)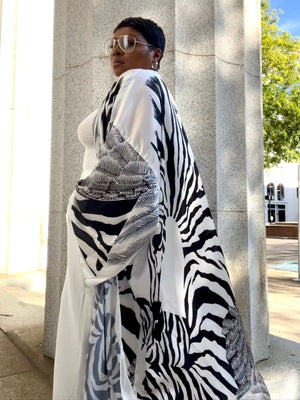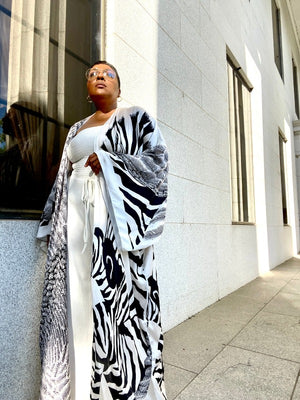 I LOVE THIS KIMONO!!
It's so beautiful!! I can't wait to style it up!!